This year is about collaborating with like minded teachers who are dedicated to this beautiful dance form as I am. There are so many fabulous teachers. I want to give my students a taste of different dance styles and teaching methods. These specialty guest teachers classes are open to all. All classes are held on the first Wednesday evenings of every month, unless noted. Enrolling is easy. You can enroll in one class or purchase a class punch card to make sure you don't miss out on any of the specialty classes. Enroll now and join us!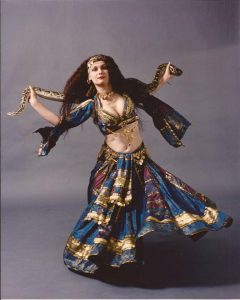 Wednesday March 14th
8pm-9pm
Marguerite Kusuhara is a dancer, performer (some vocals, percussion etc.) whose work on Shamanism in Central Asia (Inner Mongolia). While in this autonomous region of China, she performed med dance and also taught ESL classes for various groups which combined cultural theory/ discussion, advocacy and anthropological investigation techniques. Her work was supported and sponsored in her research in Inner Mongolia by the Social Science Academy of Inner Mongolia.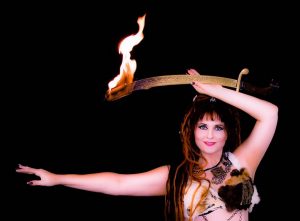 Wednesday April 4th
8pm-9pm
Feyrouz Nikkal and Shanti. In this special class we are featuring a dynamic duo. This Mother and daughter duo are Multiple award winning Bellydancers. Both have been dancing off and on for most of their lives. They have training in Ballet, Modern, Tap, Jazz, Bollywood, Hula, Tahitian, Flamenco, ballroom, and Latin.
Nikkal Feyrouz is a professional dancer, and teacher that brings out the best of everyone through Middle Eastern Dance, Experimental Fusion Dance, Fire Dance, esoteric art movement and music, American Tribal Style, Tribal, Triberet, Club Cabaret, Ethnic, Historical, Fantasy, Gothic, Modern, Fire dancing, Snake charming and SO much more! Nikkal is the director of The Dancing Belly. Most of her life has been dedicated to Dance and music. Nikkal performs at a multitude of venues for vast audiences. She has taught over 7,000 hours & hundreds of dancers!  Both have performed at a multitude of venues and restaurants . Mother and Daughter operate a few troupes. Cabaret, Raqs Sharki, Tribal Fusion and Bollywood Fusion Nikkal and Shanti Feyrouz Currently Perform at Cafe Sevilla's, Riverside CA. and King Kabob, Lake Elsinore CA Specialties: Swords, Snake Charming, Canes, Shamadan, Fire, Balancing, Veils, Wings, drum solos, choreography and so much more.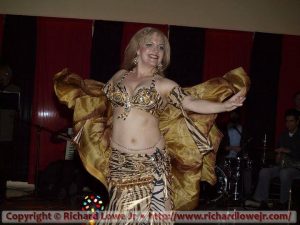 Wednesday May 2nd
8pm-9pm
Marlena Van Dyck Shaw is an American born and raised in a large family in Southern California and is the youngest child of six. Her mother was artistically blessed and father was driven by a passion for music and who taught all his life. Her father passed away at an early age, but left in her a passion for which Marlena has discovered in the art form of Raqs Sharki (aka Belly Dance.) Marlena took her first belly dance class in her community taught by the soulful dancer, Kahena. From the very first class, she was in love with the rhythms of the Middle East and North Africa. Marlena has developed into a professional dancer and her opportunities have soared over the last several years. She has been the house dancer at several Orange County restaurants as well as for special parties at the Maharaja. Marlena feels blessed to have had the opportunity to study with so many wonderful master teachers and instructors in the Middle Eastern community. She is thankful to each of them for sharing their knowledge, dedication and passion and for helping her to become a better dancer. Marlena's hope is to continue to teach and express the love she has for this exquisite and unique art form. www.marlenadancer.com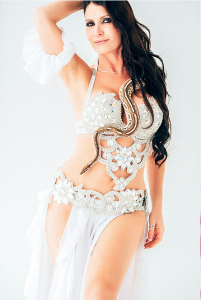 Wednesday June 6th
8pm-9pm
Tarciana is from Brazil and has traveled around the world as a professional dancer. Her passion for middle eastern culture drove her to became a belly dancer based in Egyptian style and Kawliya Iraq dance. Her training has included many of the finest International Middle Eastern Dancers in USA , Egypt and Iraq. She is honored to share those cultures with you. www.tarcianabellydance.com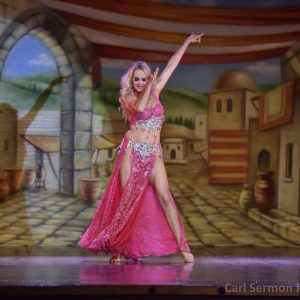 Wednesday July 11th
8pm-9pm
Nadirah Bray is an award winning International Performing Artist (Belly Dancer) and Instructor. Providing classes, workshops , Certification, and Entertainment.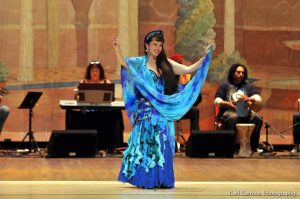 Wednesday August 15th (please note, this class is on the third Wednesday of the month)
8pm-9pm
Dondi Simone Dahlin is a published author, award- winning public speaker, and internationally-acclaimed dancer, actress, and teacher. She co-wrote The Little Book of Energy Medicine (Tarcher, 2012) with her mother, Donna Eden, and heads the "Teach the Teacher" program at The Eden Energy Medicine Certification Program in Phoenix, Arizona, where she also teaches teachers public speaking. From 2001-2008 Dondi taught the Five Elements at the renowned Feathered Pipe Ranch in Montana. She has been teaching the Five Elements for over a decade at OMEGA Institute in New York and at various Eden Energy Medicine workshops around the world since the 1990s.
Dondi has been on stage and in television, film and radio since she was a little girl doing acting, dance, voice-overs, and public speaking. She is at home in front of cameras and audiences after performing for over three decades and in over 30 countries. She was chosen to be the main radio and TV spokesperson for Miles Copeland and "The Belly Dance Superstars," a 14-person professional dance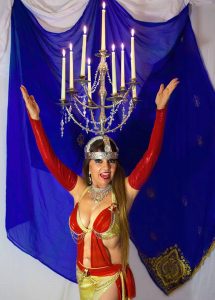 Wednesday September 5th
8pm-9pm
Ana Goebal has been involved in this dance for 30 over years and is well known locally and internationally in the belly dance community. She has danced at many restaurants and venues and also worked as dance coordinator at these venues. She is current President of SAMEDA (San Diego Middle Eastern Dance Association). She helped coordinate and served as judge in various dance competitions. She has danced and MC'd in world-famous Cairo Nights shows, produced by Dr. Samy Farag, international composer/ musician, and appeared in San Diego and Mexico TV shows. Ana specializes in Zagat…finger cymbals. She is member of Zamman Band, and has played zills at the famous Magdi El Husseini's show here in San Diego, California.
Ana's greatest joy is spreading knowledge of this beautiful art, supporting her colleagues and helping promote new dancers….and, most important…sharing her happiness when she dances!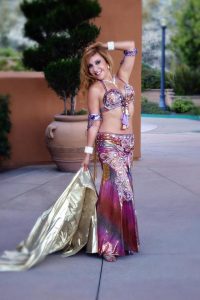 Wednesday October 3rd
8pm-9pm
Lucia is an International Award Winning Performer in Middle Eastern and Flamenco Fusion Dance. She is also an accomplished Persian Dancer, having performed annually for the House of Iran's annual Nowruz celebration in San Diego.Lucia has been televised in Beirut, Channel 39, Fox TV and NBC Broadcast in a variety of events and venues and in publications. She is an experienced troupe director, instructor, gala producer and performer. Her travels include training with many of the finest International Middle Eastern Dancers in the world in Lebanon, Egypt, Argentina, Turkey and the United States. During her career, Lucia has performed at many prestigious venues including events featuring Superstar Middle Eastern Artists Amani, Amr Diab, Ihab Tawfik, Fadi El Saadi, Faten Salama, Aida Nour, Nabila Mettuali, Amir Sofi Mohmoud Reda, Leila of Cairo, Randa Kamel and aboard the Carnival Elation Cruise line and more.
Today, she continues to be one of San Diego's most popular and highly sought performers.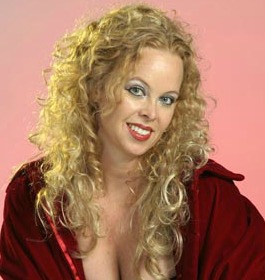 Wednesday November 7th
8pm-9pm
Titanya Monique Dahlin's career has evolved significantly over the last twenty years. Today, most of her focus is on her work in the Energy Medicine community where she has a world-wide following. She still is on the faculty of the popular Omega Institute in New York where she has been teaching annual dance workshops for more than a decade.
When you first meet Titanya, you think of a lighthearted fairy or a good witch, but once you get to know her, you realize there is so much more depth lurking beneath her. She is not your ordinary belly dancer. Multi-dimensional, she dances, choreographs, performs, produces, writes, directs, makes sets and costumes, designs posters and programs for her many elaborate shows. She is called The StoryDancer, since she is a dancer with a beautiful magical storyteller voice that can transport the listener to exotic worlds free of stress and strife. At the same time, Titanya gives a needed message to a room full of people, yet you will feel as if she is speaking to you and only you and you will fall under her spell!
Titanya uses her voice to educate people about this art form of the belly dance and also to connect them to important issues of women's plights throughout history, which affect us all. She feels that she has a mission to speak out for those who cannot. She brings a conscious awareness, not through political reaction but through the imaginary world of the story.
Since 1993, she has been writing, choreographing and producing her own one-woman shows that have received wide acclaim and rave reviews. Always striving to bring programs that bring beauty, peace and healing to our ever- changing world, profound messages abound in her work and woman as Goddess is revered always.