Sohaila's Academy of
Artistic Dance
Opt in now to be a Star Member and start out with two FREE classes!
A Belly Dance and Bonus NewVo Fitness Class!
Dance your Way to Exercise and Fun!
A Body, Mind and Soul Experience!!!!
In Studio, Online, AND NOW LIVE Belly Dance and NewVo
Fitness Classes VIA ZOOM!
Sohaila has a variety of practice classes to choose from. Whether you want to learn belly dance technique in a group setting or perhaps you would like to take a private lesson, Sohaila has a class for you. If you want more of a fitness aspect with the enhancement of belly dance, then you are in the right place!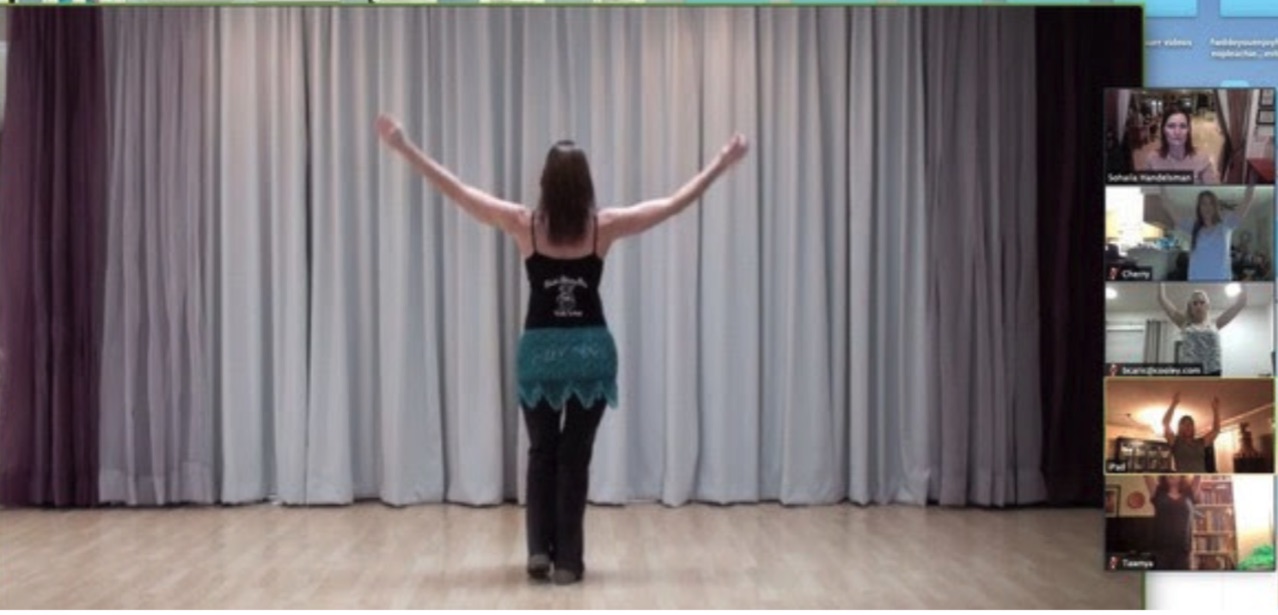 Live Classes Via Zoom every Wednesday evening 7:00 PM PST

Only

$15.00 a class

A great way to do something for you. Move your body and have fun,

all while getting in shape!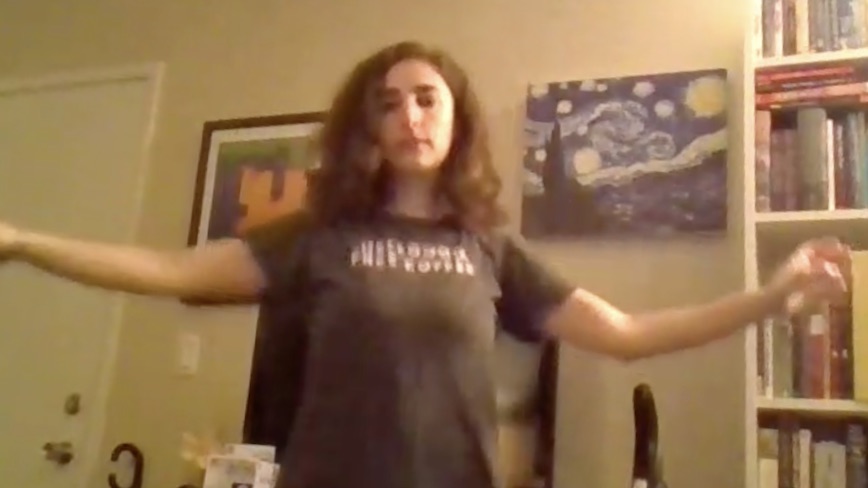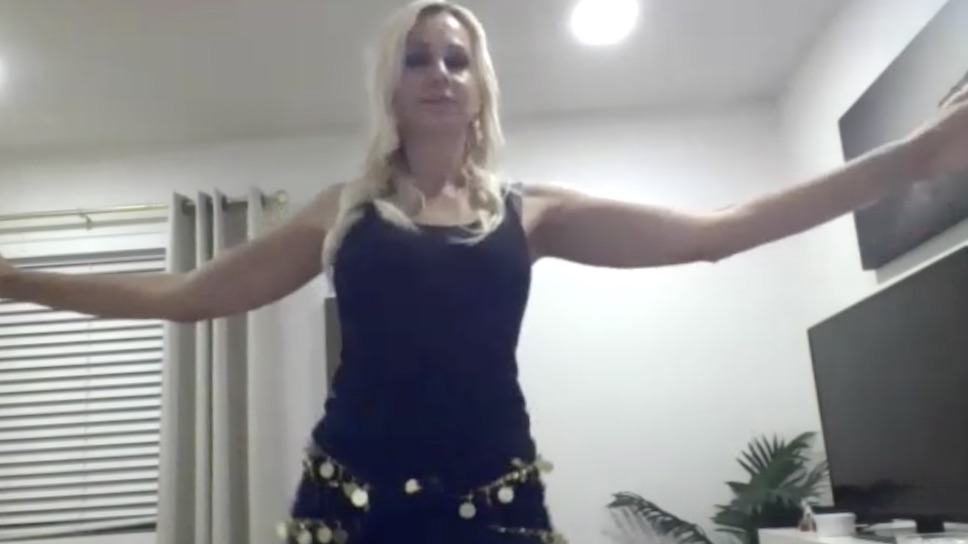 The zoom class was a total success on Wednesday! I still got that attention to detail from Sohaila from the comfort of my own living room.
I really liked Sohaila's zoom class.  I felt comfortable learning a new dance from home and I enjoyed seeing/hearing everyone even if just on a screen.  The camaraderie was there!
Just had my first belly dance class via zoom with Sohaila Zyba. Was great to dance via computer with my dance sisters. Can't wait till next week. Thank you Sohaila
All Level Belly Dance Classes – For your convenience Sohaila's Exclusive
Membership Site where you can take classes 24/7!
These classes entail a plethora of excitement and educational aspects. Whether you are a beginner that just wants to try something out, or perhaps a beginner that is moving up to intermediate, or an intermediate that is on her way to advancement and into dancing out in an audience setting then you will love the membership hub. Classes in the hub  have a lot to offer for any student. Even though there could be different levels of dancers in the classes I assure you that each student is applied the right teaching structure for that individual student. I make it a point to give each student personal attention so no student feels left behind nor left out.  You will find a plethora of classes to choose from in the member hub, from a variety of combinations, repetitions, veil work, and specifics as well as choreography and technique!  Sohaila is always working on something fun in class. So join us now and start belly dancing when you want!
Private Coaching and Mentoring
Let's face it, we ALL want to be the best dancer we can be right either just for empowering ourselves or to perform? Do you ever imagine how amazing you would dance if you had a personal mentor to teach you belly dancing technique and also provide you with individualized inspiration and coaching? If you said yes to these questions, then you are in the right place! Perhaps you want more one on one time with Sohaila to perfect your dance movement? Perhaps you would like to work on yon your own choreography? Sohaila will help you reach your personal goals and overcome your challenges. read up on Sohaila's Package classes and start getting personalized coaching and mentoring today!
Love moving your body and feeling empowered?
Become a Member and Get Discounts & Priority Registration for Any Class
Keep inspired and empowered every day!