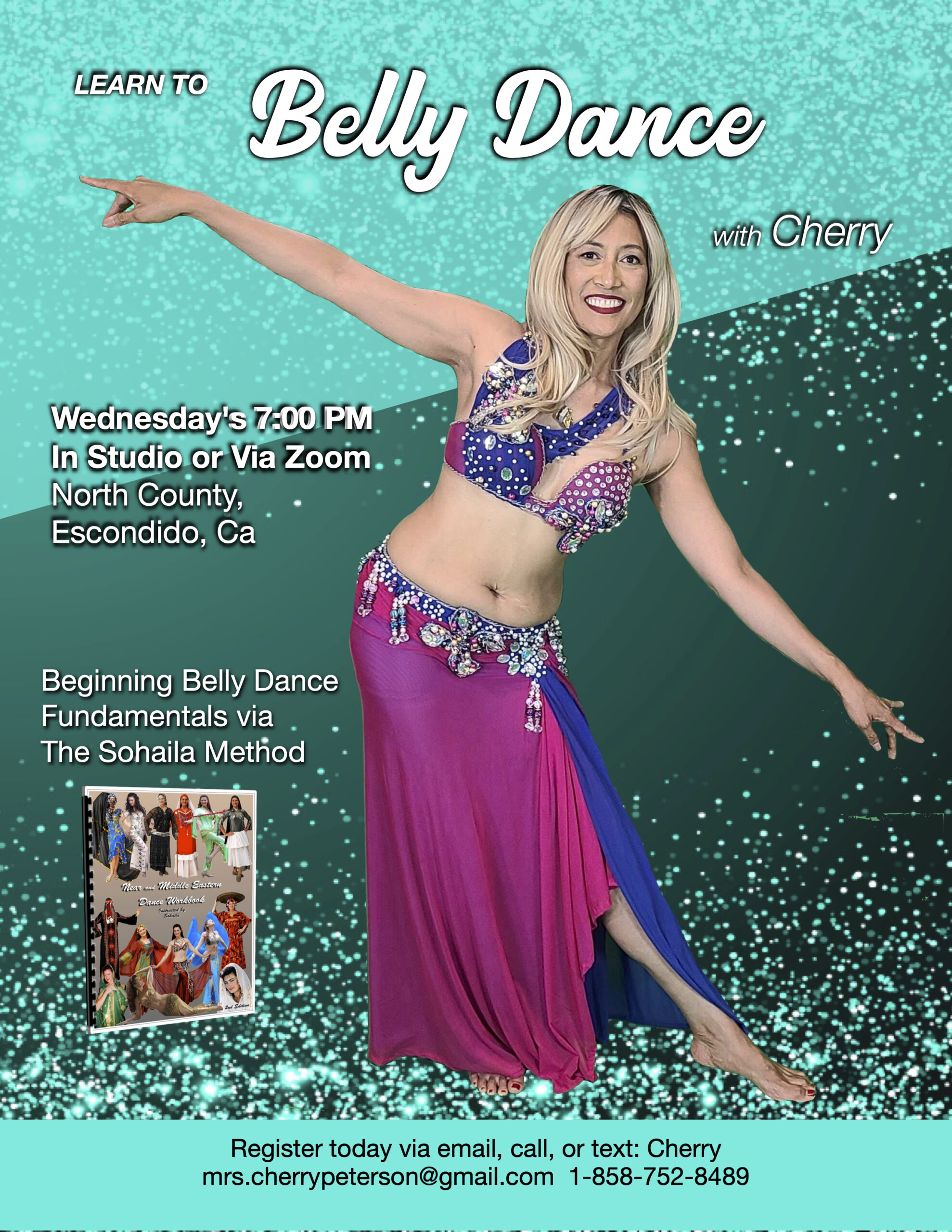 Cherry has been dancing all her life, from African to hip hop, modern to ballet. She has dedicated a lot of time in Belly dancing and has been with Sohaila for over 10 years.  The Sohaila Method Technique is comprised of Sohaila's 45 years as a professional belly dance artist, choreographer and director. This method has been taught by Sohaila for students all over the world.
Beginning fundamentals are imperative  and critical for your over all structure in this dance.
This class will be taught on the basis of the Sohaila Method, using "The Near and Middle Eastern Dance Workbook" also known as Sohaila's Dance Bible.
When you purchase your workbook your first class is free! The workbook is an instant downloadable book so you can print out and put in a binder to take notes and learn from.
Classes are $25.00 per session.
To save on your classes, purchase a punch card. A punch card has 6 classes on it. Punch cards are $120.00
Enroll and start your class via in studio or via zoom this Wednesday evening.
7:00 pm PST
Now accepting Zelle or Venmo. Register Today!