When I received my dance name from my main teacher that started me on this journey to become a belly dancer and start dancing live on stages, I didn't know just how much my name would get passed on. My name Sohaila, means "A Star in the Sky".  Thru the years teaching I felt the need to start a dance troupe. When I was finding a name for my new troupe I didn't have to look far. Since these beautiful dancers were stars I felt it appropriate to use my name in it, thus the Sohaila's Shining Stars were born in 2003!

I have gone thru many dance students through out the years coming and going but one thing remains a fact, once a Shining Star, always a Shining Star.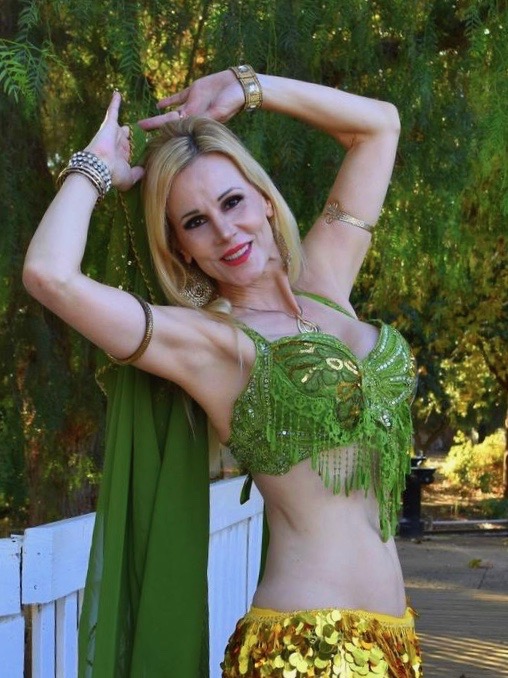 BRIGITTE loves to dance. When Brigitte isn't dancing she balances a busy career in an international law firm and has found that her love of bellydance and troupe life fits right into her busy schedule. Sohaila's Shining Stars get quite a reception wherever they go and have been featured on the news several times. Brigitte loves to bring the joy of middle eastern dance into peoples lives.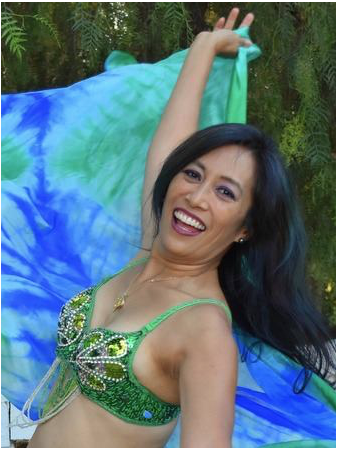 Cherry had studied ballet, jazz, modern, and hip hop and obtained a B.A. in Dance from UCSD. In 2010, when she saw a bellydance class offered at her local gym, she was excited to try it out and has been hooked ever since. Cherry even danced with Sohaila's Shining Stars while pregnant in 2011. Cherry has enjoyed learning from Sohaila so much, she became a certified trainer in Sohaila's bellydance fitness format, NewVo. Cherry also enjoys watching Sohaila's collection of retro videos of her dancing in the Middle East (available on Sohaila's online hub). In short, she is a big fan and has been honored to study under a teacher who has broken down teaching bellydance to nearly a science. Today, Cherry continues being a happy student and dabbles in solo choreography, which is still out of her comfort zone.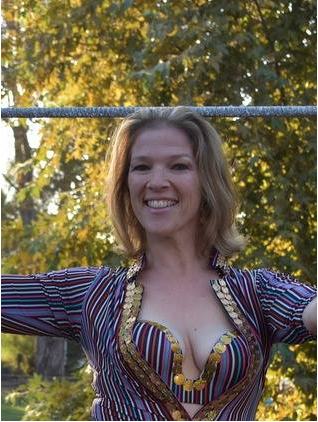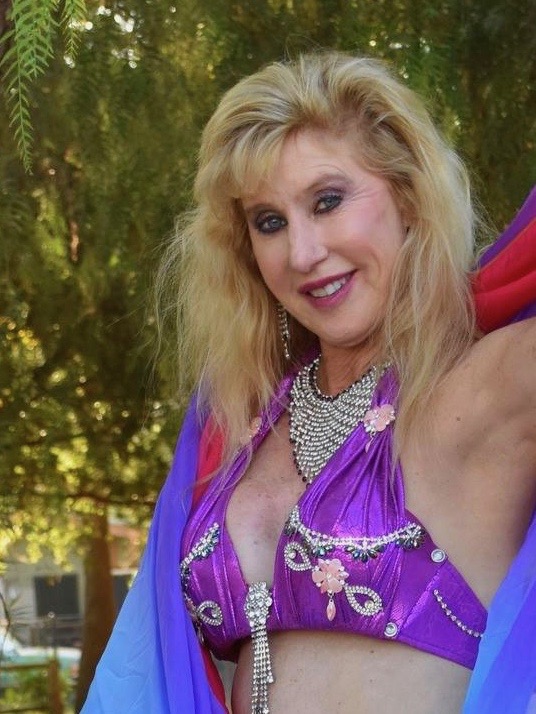 Kristine started with one of Sohaila's belly dance classes in 2012. I wanted to take belly dancing, because I am half middle eastern and was interested in learning it. I loved it and found it challenging. I taught aerobics for 8 years, and this was so different from anything I had ever done. I fell in love with it and with Sohaila's choreography. I could not wait till the next class. I have a busy career with Neutrogena, and I travel often but I can't wait for my Wednesday class every week. I have been a Shining Star for about 4 years now, and my favorite part of Belly dancing is performing with our group. It is so fun and I can't stop smiling. Sohaila is so talented and makes class and our choreography always fun. I can't wait till our next performance!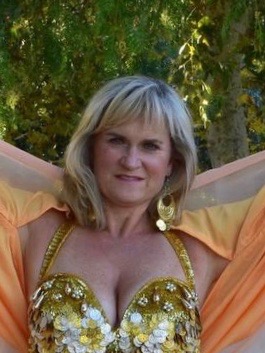 Joyce has been dancing with the Shining Stars for about 15 years, making her the most long term dancer. She originally started belly dance for the exercise, but eventually began to perform too. She loves the camaraderie of her group of sister-dancers. When not dancing Joyce is a nurse practitioner in women's-health.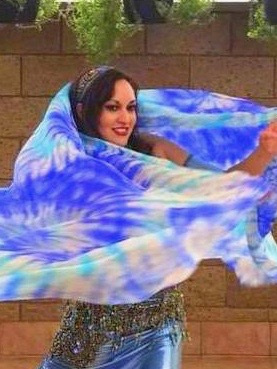 MELISSA was first introduced to belly dance in 2005 when she took a class with her mom. She instantly fell in love with the dance and the culture behind it. Within a month, she was performing around New Mexico and eventually joined Rozana al Jinan and her troupe, Zahara al Jinan. She studied other dance styles such as African dance, hip-hop, Tahitian, and hula dances, but belly dance always called her back. After a short break to pursue a Master's degree and subsequent career in chemistry, her passion was reignited in 2017 with the help of Sohaila and Sohaila's Shining Stars. Their technique, discipline, and cohesion is an amazing sisterhood unlike any other. The ability to discover movement, embrace sensuality, and the grace represented in every dance reminds Melissa that belly dance is not just a luxury; it is a necessity for a full and empowering lifestyle