Sohaila is available to speak at your next event
Sohaila has performed and spoke on numerous Stages world wide. Her passion is to empower women with her field of expertise. Sohaila helps women break out of the monotony of life and rediscover themselves and start living again thru their five senses and ancient belly dance movement.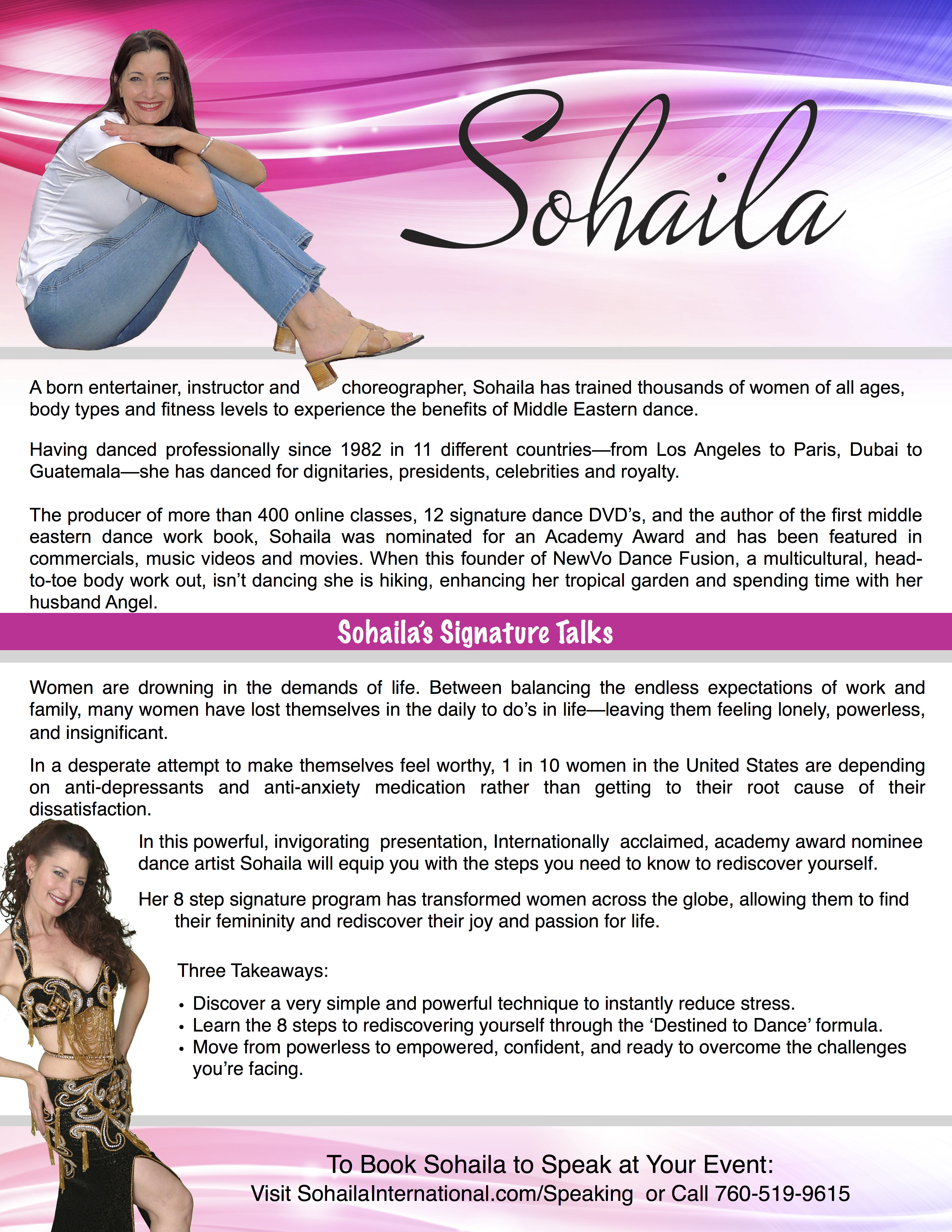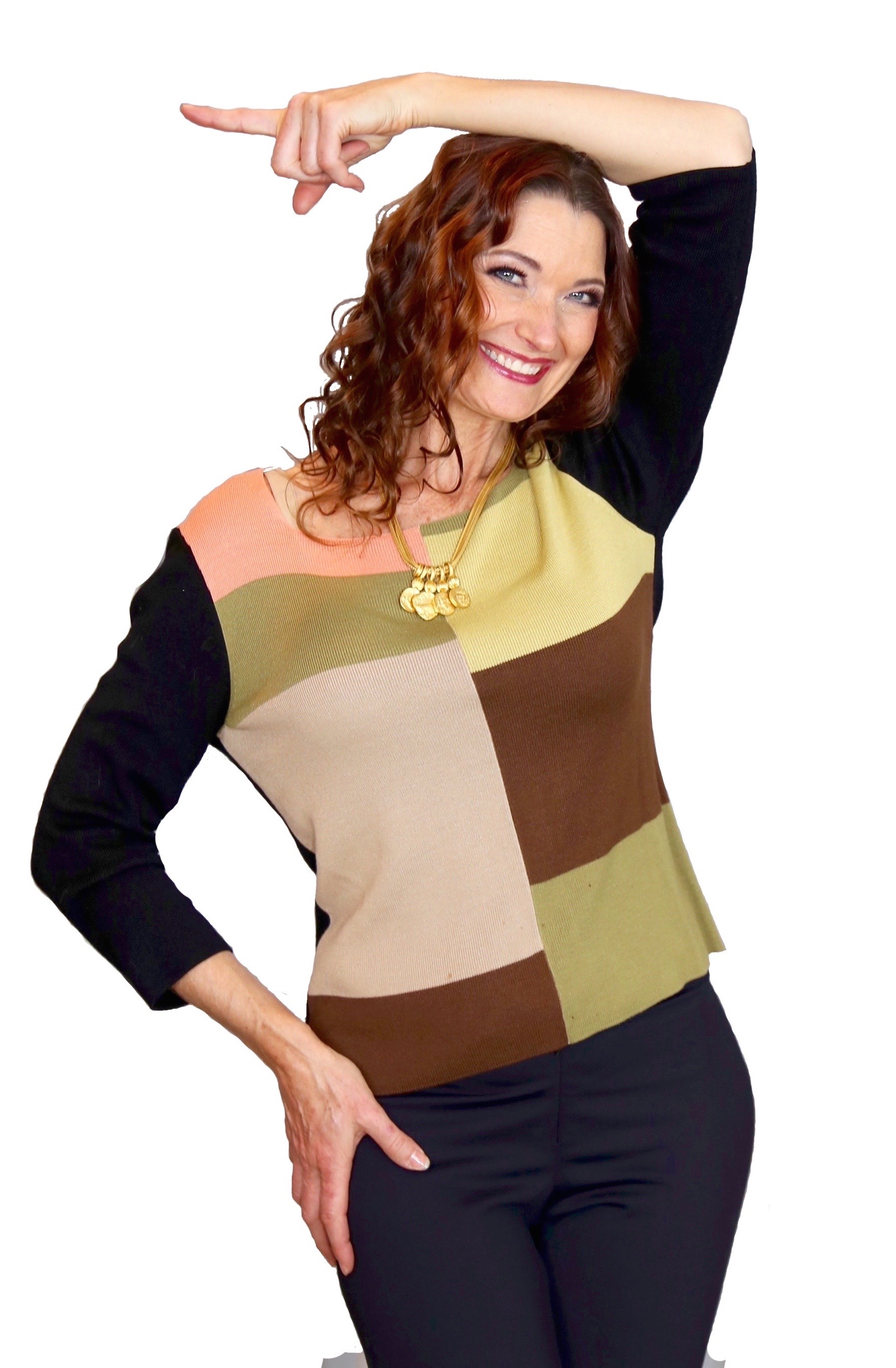 "Sohaila International" the umbrella for Empowering women through Dance and Fitness
Sohaila is a world renowned Belly Dancer artist, college dance professor, private dance instructor and sought after choreographer.  She is the founder of Sohaila International which is an umbrella of her various programs, NewVo® Fitness and her signature Sense-ual Woman® retreats and courses.  Her programs and classes have inspired countless women to live inspired lives full of joy and passion.  She has been featured in Time Magazine, Glamour magazine, commercials and movies. Sohaila was nominated for an Academy Award, has been featured A-list magazines, in commercials, music videos and movies.
Sohaila is a motivational speaker, the author of five books and a set of course workbooks, the creator of 12 dance signature instruction videos and over 400 online videos, and the popular host of Sohaila TV. A born entertainer, instructor and  choreographer, Sohaila has trained thousands of women of all ages, body types and fitness levels to experience the benefits of Middle Eastern dance. Having danced professionally since 1982 in 11 different countries—from Los Angeles to Paris, Dubai to Guatemala—she has danced for dignitaries, presidents, celebrities and royalty.
Sohaila is a seasoned artist and speaker. She interacts with the audience and leaves them wanting more. Available for Empowerment talks for Women including:
Keynote speaker

Breakout session speaker

Conferences

Conventions

Classrooms

Meet ups