Sunday, September 15th, 2019
Herencia Mexicana Festival
A Family fun event, keeping the tradition alive! 
11 am- 5 pm
Kit Carson Park Ampitheatre
3333 Bear Valley Parkway, Escondido, CA 92025
Join us for a day of entertainment, festivities and fun! FREE 
Get your FREE tickets here:
Register here!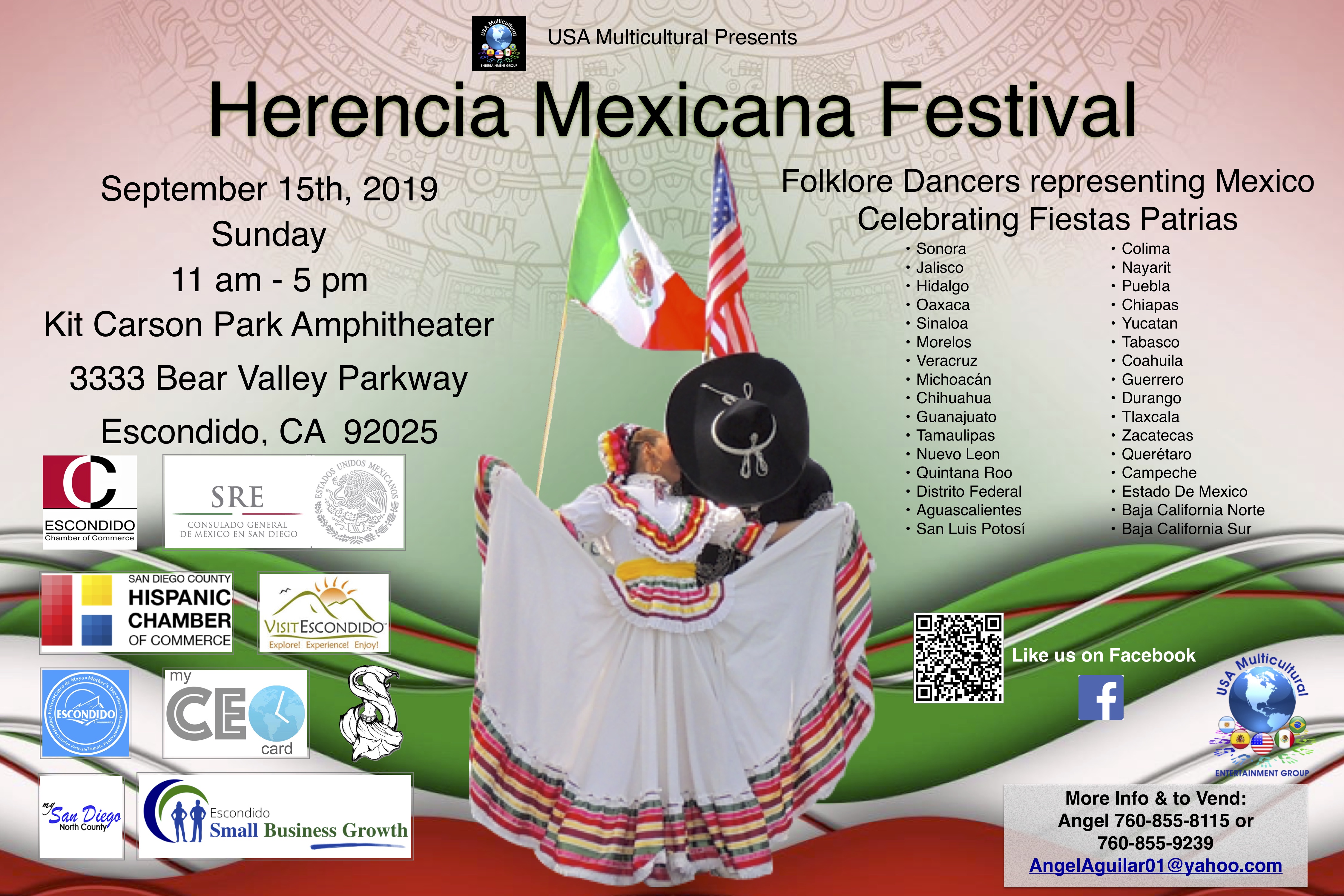 The CEO Women's Business Summit
November 7th, 8th and 9th, 2019
Vintana's at the Centre in Escondido, California
10-5 pm
Helping women break out of the monotony, to become the CEO of their own life and rediscover how to empower themselves AGAIN.

Create, Engineer and Organize your Life for Success